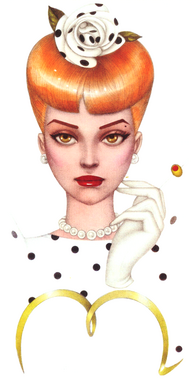 Madra Lord is a fictional movie star of the mid-20th century and a character in the world of the Gene Marshall fashion doll collection.

Madra Lord was introduced to the Gene doll line in 2000 and was produced by Ashton Drake until 2005 and then Integrity Toys from 2006-2010. Dressed and Basic dolls were produced by both Ashton-Drake and Integrity Toys, as well as Madra-specific film costumes, personal outfits and accessories. In 2014, Madra made a return as a Resin Ball Jointed version by JAMIEshow Dolls USA who currently produced small editions.
Biography
[
]
Born Mabel Lorkovic (1911 -- ) in Milwaukee, Wisconsin, she began acting in films as an extra late in the silent era. Her distinctive husky voice and vivid beauty gained Lord better roles in the early 1930s, but stormy personal behavior hindered her rise. Following Infidelity (1935), for which she received the first of her five Academy Award nominations, Lord was signed by Monolithic Pictures and was one of Hollywood's top-ranked stars for more than a decade as a specialist in "women's pictures." Ironically, Lord's 1942 Oscar for Blond Lace signaled a gradual transition into featured and character roles, in which she excelled and kept her screen and television career active in the 1960s. After taking over the lead in Hello, Dolly! in 1966, intermittent Broadway successes followed. To date, Lord has appeared in over 60 films.